Usually when we write about model/actor/influencer Cameron Dallas, it's due to his good looks and washboard abs – which is what he usually posts on Instagram. But this weekend, Cameron took to social media to post a very personal announcement – regarding his battle with addiction and depression – and to apologise.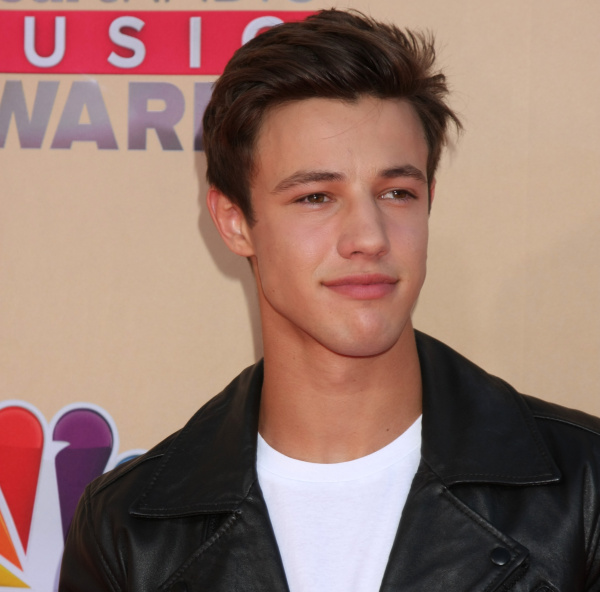 Cameron Dallas is a 24-year-old social media star with millions of followers (more than 21 million on Instagram alone). He's had his own Netflix show, did some acting, and even released some music – between plenty of modelling jobs, including for Calvin Klien.
Earlier this year, Cameron was arrested on assault charges after allegedly punching a man in the face. "Sometimes in life", he said at the time, "you find yourself in a situation where you have to protect yourself and the people you care about."
On Thursday, Cameron started filling his Stories with posts about an upcoming important announcement – as well as reactions from fans, who were trying to speculate about the nature of that announcement ("Are you bisexual?!").
Then on Friday, Cameron posted the video – along with a lengthy Instagram post – and it deals with his addiction, the time he spent in rehab, and the fact that he's been sober for 105 days.
"I've been wanting to make this video for a while. I wanted to fill everyone in on what I've been going through these past 2.5 years.

I've been in rehab, and I've been getting help in dealing with addiction, anxiety, depression, family trauma… I'm a 105 days sober, so that's really awesome, and I want to stay on this path and help others."
"One of the biggest things for me coming back", Cameron adds in the caption, "Was surrounding myself with people that wanted more For me than From me, and really digging in on the underlying problems of the things I couldn't face or figure out in my life that I buried deep down in my soul that made me turn to these addictions to escape."
https://www.instagram.com/p/B0buK4EnBhF/
Watch the video and read the whole post here:
https://www.instagram.com/p/B1hHvj6HhI-/