It's a bit hard to define what Cameron Dallas is exactly (except for a hunk with great abs) – "Internet Sensation" would probably be best (AND a Calvin Klein model).
And as such, there's a lot of fan fiction about him floating around the web… and he knows it – and almost filmed a video based on it.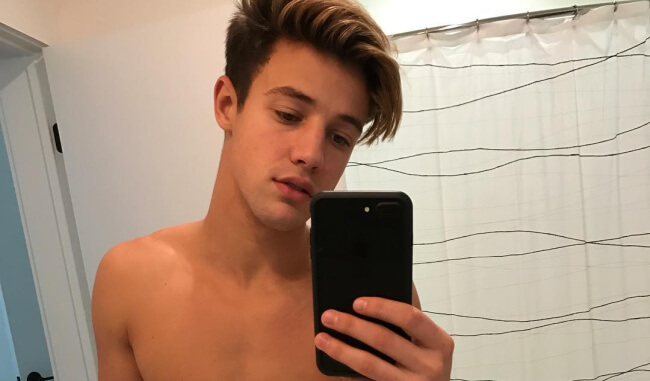 The 22-year-old Cameron did an "AskCam" video today, where he answers fans' questions (and he has a lot of them – with over 5 million YouTube subscribers, and 16 million followers on Instagram).
Amidst answers about his girlfriend ("I don't have one") and saying he would like to be a boyfriend to someone named "Nary", Cameron was also asked: "Have you ever read a fan fiction about you?", to which Cameron replied:
I was gonna film a fan fiction video, but when I was reading I realized how sexual some of the fan fictions about me are, and I thought – my mother would never let me upload this.
He then does the "nugget dance"… and answers some more questions. Watch the full video right here: