Cameron Dallas, the 22-year-old model and internet sensation, is on fire these days. With his own docudrama Netflix show, he also won the "Favorite Social Media Star" on People's Choice Awards this week.
But even better than all that – we're now getting one of his sexiest photoshoots to date (and there have been a few!) – with him stripping down, and getting all… dirty.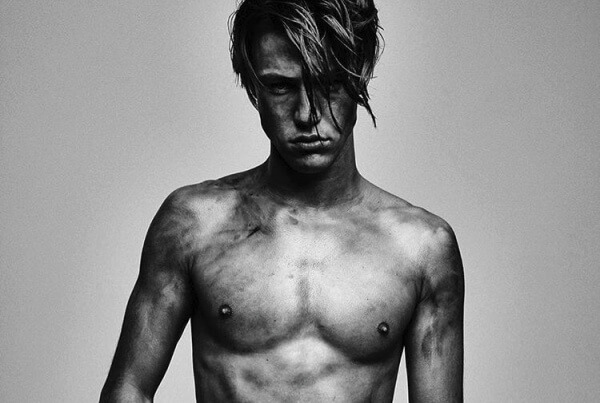 Cameron, who is used to taking his clothes off on camera, stripped down even more than usual this time, working with photographer Damon Baker. While known for pulling pranks on his friends, his physical image is usually "safe" and clean-cut – very different from his look on these new images.
And if taking his clothes off's not dirty enough for you, Cameron also covered his upper body in, well, dirt – for that extra grungy, sexy look. And it works!
Take a look for yourself:
https://twitter.com/DamonBaker/status/821446410004361216
Black and white and sexy:
https://twitter.com/DamonBaker/status/821910235031994368
Had enough?
Black & White pic.twitter.com/TuMiSI3xAF

— Cameron Dallas (@camerondallas) January 19, 2017
h/t: GayTimes