21-year-old Cameron Dallas is a web sensation, with millions of followers on Instagram, Vine and Twitter. But, more importantly, he's also handsome and has an incredible body. So naturally, he's now the new face of Calvin Klein. And when we say face, we mean underwear.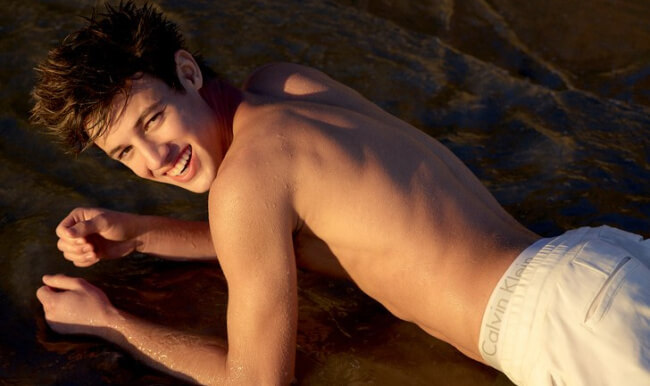 In 2011, Dallas twitted "I want to be a Calvin Klein model". 5 years and many ab crunches later, his dream finally came true.
And now we're getting first glimpses of the new campaign photos, shot by Jack Pierson on a beach in Malibu.
https://www.instagram.com/p/BEuIrMqsizj/?taken-by=camerondallas
Oh no, he's all wet
Pants? we don't need no pants
Yes, there's a girl in the picture
In this video, Cameron tells the world about his first kiss
https://www.instagram.com/p/BEuPZwpsi_L/?taken-by=camerondallas
And in this video, he talks about CK while being all handsomy