It's been too long since we had a [shirtless] Cameron Dallas update – so here goes. The hunky model/actor/social media star has been changing his look recently, turning from a smooth, all-smiles twink into a scruffy bad boy. And now – he's a sweaty boxer, and we're all for that.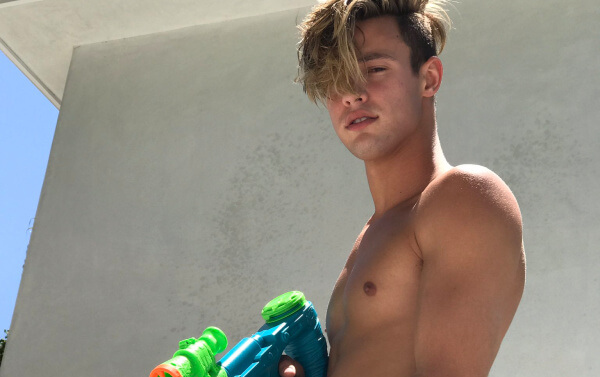 23-year-old Cameron Dallas (20 million followers on Instagram and counting) started his makeover with a shaved head, then he dyed his hair pink, he had a beard for a while, and even got some fake Justin Bieber-like tattoos. 
His new boxing look (via photographer E. Ivor McCray) is kind of in the middle between the clean-shaven boyish look, and the tough guy. Here, judge for yourself (and slide the photos – there's a video there as well)
[Update: The photo was deleted from Instagram… hopefully it will return soon]
And this one, from the same photoshoot –
And another one –
And this one, with the yellow hair:
Which of his looks do you prefer?