There's a lot to like about Cameron Dallas: his good looks, his sexy abs, those perky nipples, and… the fact that he loves to get naked on boats – AND post the results on Instagram.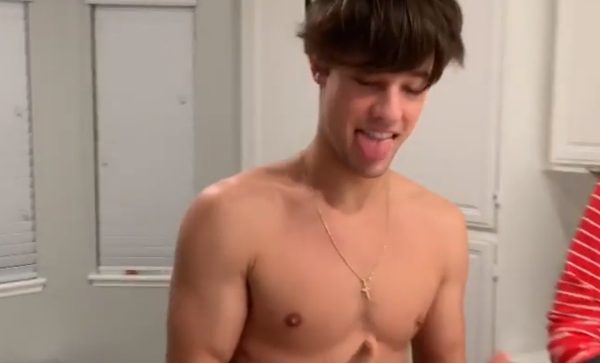 Cameron Dallas, if you need a refresher, is a 26-year-old model, social media influencer, actor, and a long list of additional titles.
But for us, he would always be – first and foremost – that super-hot guy who sometimes strips naked on Instagram. And on boats – yes, this isn't the first time Cam stripped on a boat…
This time, Cameron and his long-time friend Chris Geovanni or on a boat again, keeping up with the tradition of getting naked. Then, they jumped overboard.
Enjoy:
This is sort of what it looked like from the other side:
And this is what Cam looks like from the other side these days:
Those abs though…
And finally – Cameron Dallas wet. With a dog. Is there anything cuter than that?